2. 5. 2021 Local design

Ondřej Plášil

---
Ondřej Plášil

is a graduate of the Product Design Studio at the Faculty of Fine Arts, Brno University of Technology. For several years, he made notebooks for himself and his friends. Then, he began working with Papírna Stationery and, after a few more years,
piiir
emerged as the result of his dissertation. In his words, 'I was annoyed by the pervasive pretence behind the term "recycled paper" as well as the pointless desire to make everything by hand and claim that it's sustainable. Piiir was supposed to offer a range of products from a variety of materials using a variety of manufacturing technologies - from machine to manual. Enabling me to offer a school notebook as well as a quality hand-sewn notebook at the appropriate price point'.
Are your products manufactured locally? Here, in the Czech Republic?

Ondřej: They are all made in the Czech Republic. The vast majority of products are made directly in my workshop in Pelhřimov. I try to cooperate locally, so I use a printer in Pelhřimov, where I can print up to B2 format. I use a printer in Havlíčkův Brod, which is 35 km away, for the machine production of notebooks. And a printer in České Budějovice, 85 km away, for hand-sewn notebooks.

What role does local production play in your business? Are you trying to be more responsible in any other ways?

Ondřej: Local production was one of the basic requirements. Together with waste minimisation. Before I started looking into it, it wouldn't have occurred to me that the A5 notebook would easily generate 35% of the waste. I tried to find a Czech paper manufacturer because paper mills are everywhere, right? Unfortunately, there's only one that produces paper of a quality suitable for my products in the whole of the Czech Republic. Or rather, only one that produces it mechanically and not manually and is therefore affordable. Unfortunately, I'd have to buy 2 tonnes of each material, which means that I'd have to buy 4 tonnes of paper for one notebook, and I'd still only have one colour of covers. 🤯 Therefore, I'm dependent on foreign manufacturers and my portfolio contains only one notebook made of purely Czech materials - its inner sheets of paper are originally produced for packaging.

However, this search for paper made me look at what foreign manufacturers offer quite thoroughly and I found some interesting opportunities. Four years ago, I started using Italian paper, which partly contains post-consumer recycled paper and also some waste from food processing, such as cherries, almonds, corn, etc. And some time later, paper containing waste from the leather industry. This paper has been quite trendy lately. Moreover, this particular paper mill considered ecology a lot at that time, so it was the first paper mill where I found material sheets with a calculated carbon footprint. For example, since 2018, the Favini paper mill has been buying a so-called carbon offset to compensate for the carbon leakage from its production of creative paper. Basically, you pay to support an environmental project that compensates for the amount of carbon produced on your behalf by processing it or by generating oxygen. I know about the Carbon Neutral certification from Peak Design and Favini, that I mentioned, uses AzzeroCO2. So, when you look at the material sheet, you can see that Favini has supported, for example, planting trees in Turkey. The product is then commonly referred to as carbon neutral, which means that, when carbon offsets are taken into account, your product has no carbon footprint. The next level is called carbon passive, which means that you don't pay any carbon offset because, in reality, no pollutants are created during your production.

Perhaps, I would like to point out that I've grown sceptical about the term 'recycled paper'. It's only an indication that it was made by recycling paper but it doesn't specify which kind of paper. In my opinion, the only meaningful term is 'post-consumer recycled paper' - made by the recycling of recovered paper that has returned from circulation. Otherwise, it may be paper that has become waste directly in the paper mill or printer without reaching the end customer at all. This ultimately produces recycled paper that has an even higher carbon footprint than the primary pulp paper.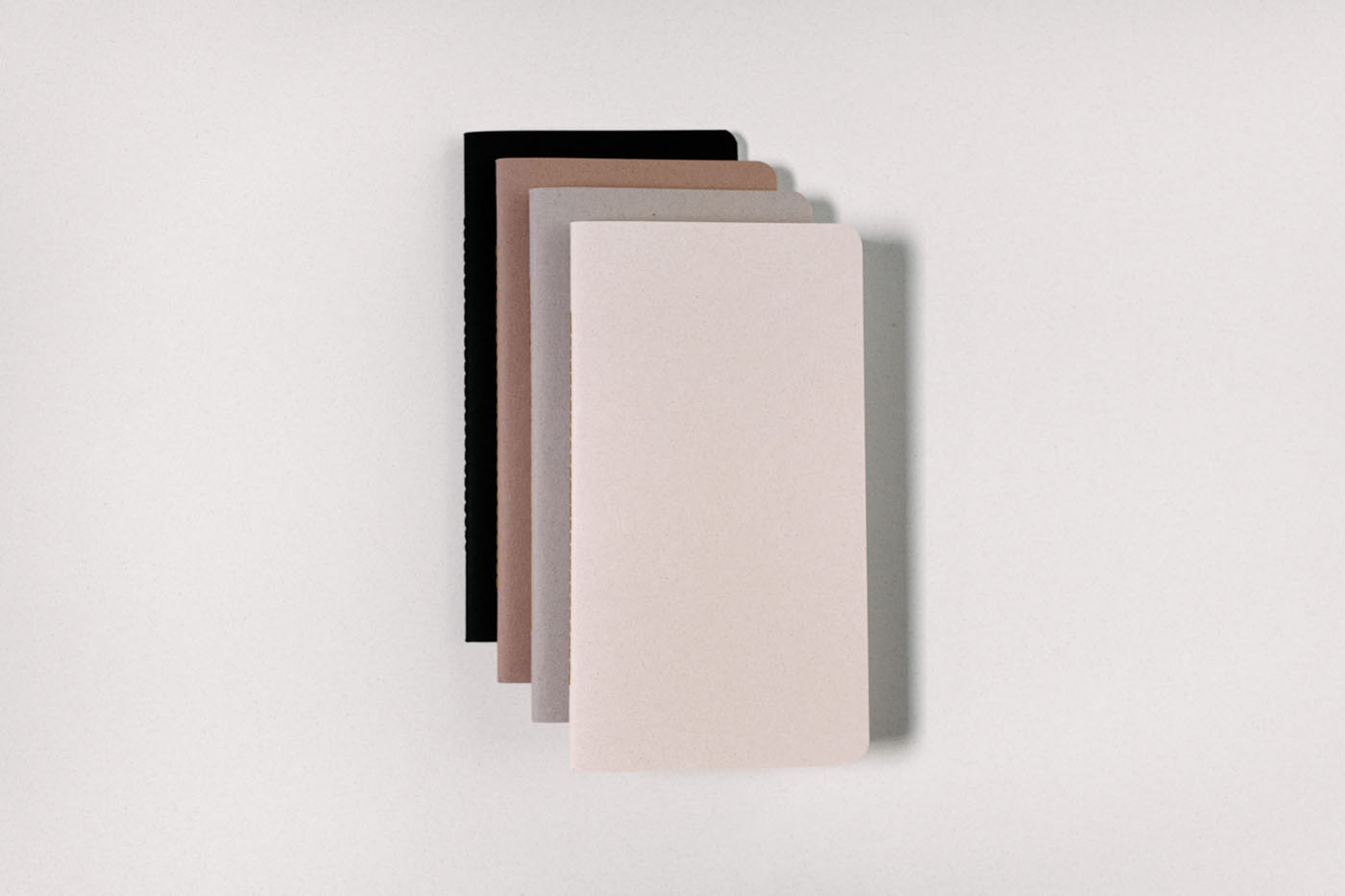 2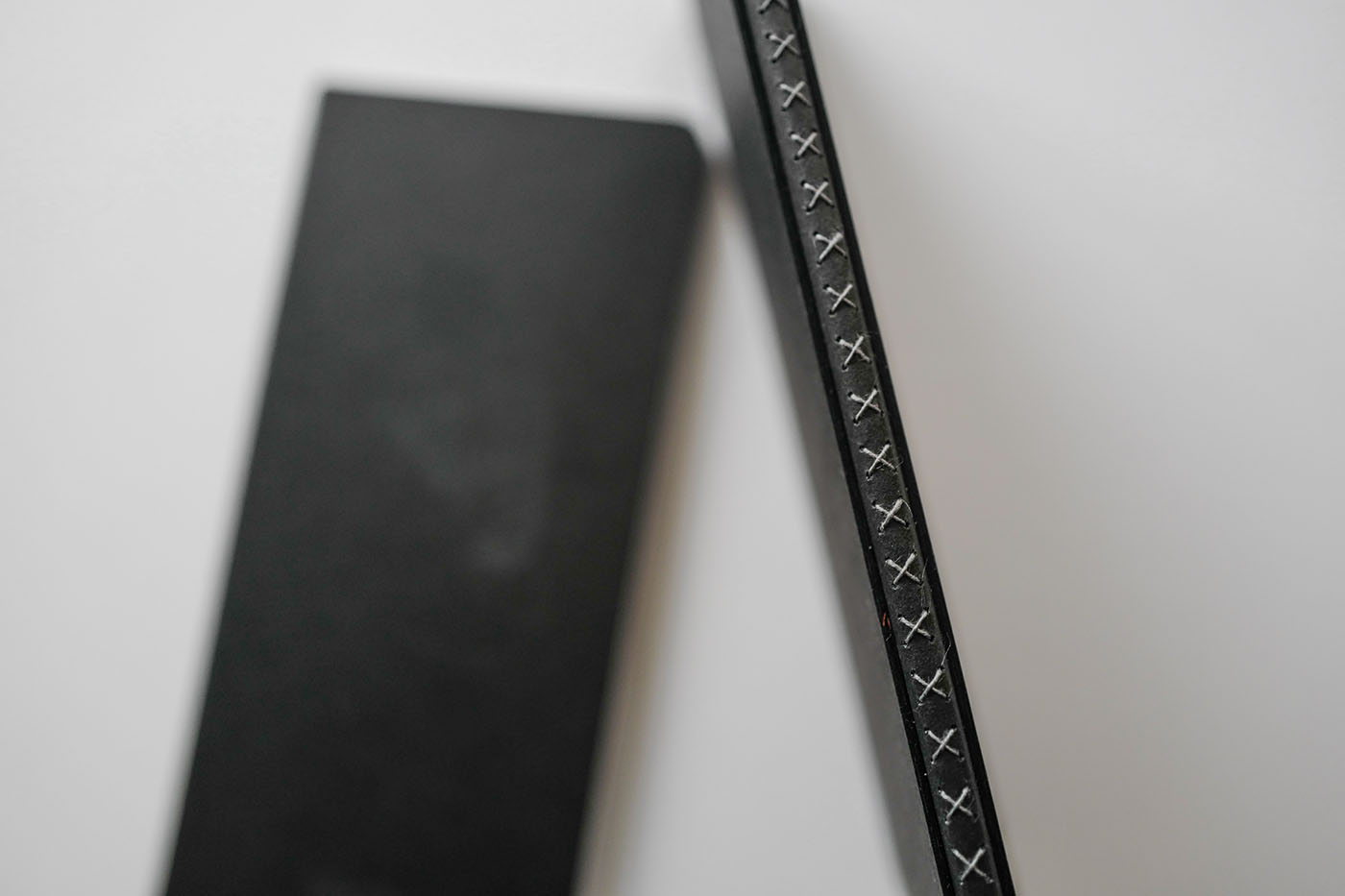 3
4
5
In addition to recycled options, I observe interesting trends in paper composition replacement. Specifically, alternatives to sources of cellulose fibre, which is obtained mainly from wood. Materials such as Notweed paper (which uses shrub weeds as a source of cellulose) are responding to current deforestation. Have you come across any similar alternatives in your work? Have you thought of any similar material that you would actually develop on your own, since the situation in our country is so sad?

Ondřej: I think that what has been happening in the Czech Republic around the bark beetle for the last two years is an exception. Otherwise, afforestation in the Czech Republic has been increasing since the second half of the 20th century. Rainforests are probably the main concern. But the paper I use is from Italy and Germany, or England, and there are no rainforests there, are there? In addition, absolutely all the paper I know is FSC-certified, so the carbon footprint is more acute for me than deforestation, which isn't happening in Europe. Of course, that may just be my limited point of view. From a global perspective, making your own paper doesn't help anything, I guess. Several years ago, paper mills started to address many aspects such as chlorine-free bleaching (or not bleaching at all), emissions production, the use of alternative fillers from waste or grass, reducing water consumption, recuperation and water purification. From my point of view, the development and implementation of new processes is important, such as the use of alternative fillers - for example, from the food industry or the leather industry. Grass is also often used as a filler. In addition, paper that contains grass pulp consumes less water during production and decomposes more easily. I can't produce more sustainable paper on my own because water and energy consumption would be many times higher. Also, it would be completely uninteresting for me from a financial point of view.

You can never have full control and influence over the running of a business when you work under someone else. Therefore, the only possible way out is to work for yourself. As a relatively freshly graduated designer who is starting his own business, can you outline your story and the pitfalls you have encountered (or are encountering) and, conversely, the things or processes that have worked for you and you're proud of?

Ondřej: I probably don't completely agree with this. I think it depends a lot on what team you're in. I work for myself but also as a contract worker at Kvalitní fotky and it's all about the brand's values, dialogue in the company, preferences and possibilities. If you're able to explain to people why things could be done differently (or better) and it won't cost them an enormous amount of money, they will eventually do so. The biggest problem in this industry is what I've already outlined - as long as you're little, they can't be bothered. You don't want 2 tonnes of paper? Well, too bad. So for me, the one Czech-only notebook is a success. Otherwise, I'm glad that I'm still the only one making hand-stitched notebooks and a photo album with a special binding - which I call a piano.

Do you think that, in our local design scene, people think responsibly or is profit still the only or main goal? Can you think of any role models?

Ondřej: I think a lot of people are getting involved. I think that Czech companies are also beginning to perceive this need more. But I don't have any insight into big companies. There, I'm afraid, it'll be much worse.

---
1 Photo: Lukáš Kenji Vrábel

2–5 piiir products, photo: Romana Marie Jokelova